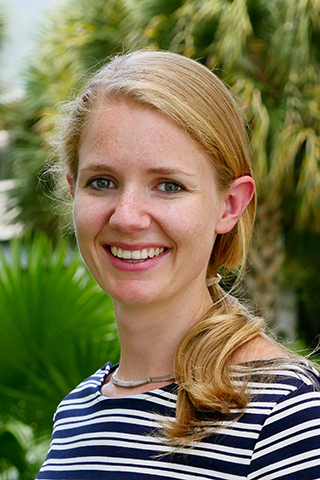 Carolien Kraan is a doctoral researcher at the Abess Center for Ecosystem Science and Policy at the University of Miami. Her dissertation research aims to support climate change adaptation that is sensitive to a wide range of societal goals, including equity and environmental justice. She is particularly interested in the idea of making more space for the water through strategic managed retreat.
She has studied managed retreat in the United States by looking at where FEMA-funded voluntary property buyout programs have taken place, and has also written about policy options to address equity concerns that have been raised about buyouts.
Prior to joining UM, Kraan worked at Stanford University, where she focused on integrative assessments, including on the relationship between climate and conflict. She has also worked as a researcher and policy advisor at the Energy research Centre of the Netherlands (ECN), and holds an MSc from the University of Edinburgh, UK, and a BSc from University College Roosevelt, the Netherlands. She has enjoyed living in Hong Kong, Scotland, France, California, and South Florida, and is currently located in the Netherlands, where she grew up.
CV ⋅ Google Scholar ⋅ LinkedIn