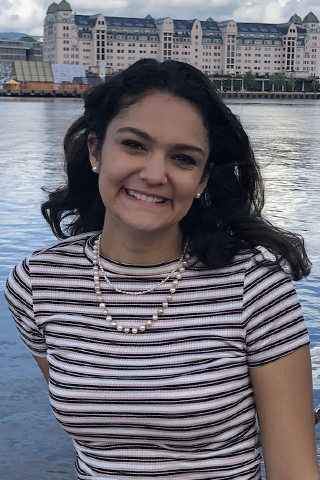 maya.bhalla-ladd@rsmas.miami.edu
Maya Bhalla-Ladd studied in the Department of Marine Biology and Ecology at the Rosenstiel School of Marine, Atmospheric, and Earth Science. She utilizes her background in experimental design and biogeochemistry to enhance her research in marine ecological systems. At Rosenstiel, her area of interest was in the development of Marine Protected Area and Marine Conservation Zones. She seeks to investigate international tropical marine ecosystem management in collaboration with local communities to create informed actionable science and policy. 
Bhalla-Ladd earned her undergraduate degree in Biology from Bryn Mawr College. She worked with Dr. Thomas Mozdzer's Ecology lab throughout her career at Bryn Mawr. Her research at the Smithsonian Environmental Research Center (SERC) informed her Bachelor's thesis, Engineering the Wetland of the Future. Bhalla-Ladd's research at SERC focused on environmental engineering within Dr. Patrick Megonigal's Biogeochemistry lab. During her time at SERC, she studied under Dr. Roy Rich and Mozdzer to build a project to emulate the future conditions possible under climate change at the Global Change Research Wetland (GCREW). While at SERC, she collaborated with the scientists in the Molecular Ecology and Environmental Chemistry labs. During her first summer at SERC, Bhalla-Ladd investigated Spartina alterniflora's photosynthetic ability under heat stress. Her thesis focused on the use of open-source electronics to investigate microclimates within Phragmites australis chambers at GCREW.
Bhalla-Ladd is originally from Washington, D.C., and she enjoys classical ballet and spending time with her three siblings in her spare time.