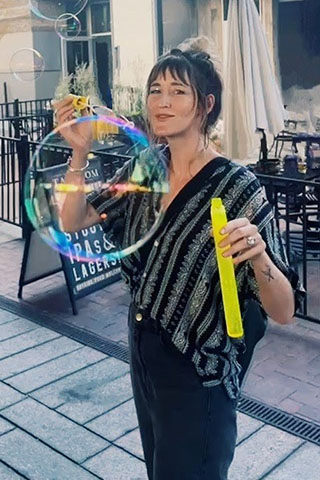 miah.ariel@earth.miami.edu | comradecaptainplanet@gmail.com
Miah Ariel Jones is a Master of Science student in the Department of Environmental Science and Policy at the Rosenstiel School of Marine, Atmospheric, and Earth Science. Her interests include climate change adaptation in social-environmental systems, decision sciences, and actionable knowledge and co-production for sustainable development. Presently, she is researching sociopolitical interactions across Federal to local scales during the development of a U.S. Army Corps of Engineers coastal defense megaproject in Miami-Dade County. This research applies mixed adaptation-science methods including qualitative content analysis of stakeholder interviews, policy-documents, and archives.
Jones holds a B.A. in Visual and Critical Studies from the School of the Art Institute of Chicago, where she focused on theories of historical ontology, subjectivist epistemology, phenomenology, the development of norms, the social and cultural drivers of systemic violence, and power dynamics in social structures and institutions. Her current approach to research is informed by her previous work in education and user experience (UX) research and design. As a program coordinator for an educational non-profit, Jones employed ethnographic methods to reform a Chicago public-school's inequitable, overly punitive disciplinary policies to promote more equitable outcomes and encourage positive behavior through student empowerment. As a UX researcher, she analyzed a B2B SaaS company's organizational behaviors and heuristics to develop more effective company guidelines and training tools. For her UX certificate capstone project, she conducted interviews with prosthetists, patients, and prosthetics manufacturers to determine the cause of procedural errors in the prosthetic fitting process and identified leverage points for improvement. Jones also volunteered as a lead organizer for a grassroots tenants' rights organization, often performing legal research to support individuals facing illegal evictions and other abuses of power.
Jones is originally from Miami, Florida, and enjoys being a film buff, outdoor enthusiast, and total sci-fi/fantasy/horror nerd outside of her academic interests.